Jill Manning & Jaigh Lowder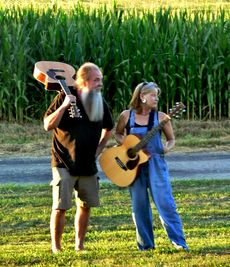 Lowder & Manning... they make it look easy! These two extremely talented musicians are full of more than just themselves! They are artists: disorganized, socially awkward, fundamentally dysfunctional - in all the right ways - yet, they are exceptionally gifted songwriters and their music reflects it! When we need inspiration to continue to suck air - they've been there for us and continue to hone their craft.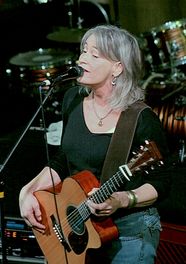 Jill Manning's insights into human nature are raw, poetic and inspirational; she paints a picture with words which will make everyone see differently. She doesn't mind embarrassing herself or sinking her teeth into others, when the situation warrants. Jill will touch you in a way only a stranger can. She has lived and performed in central Illinois and Austin, TX, and appeared on 3 different occasions at the Bluebird Cafe in Nashville, TN.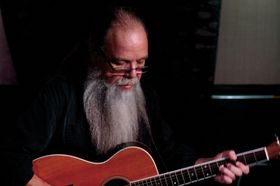 Jaigh Lowder is an amazing guitar player, an inspiration to all aspiring guitarists and bearded men alike. He's smooth, unshaven and clean, and he graduated pickin' class with honors! This man can play any style music with ease, and you will often find yourself saying "wow, what the heck was that!" Jaigh has gigged all over the central USA as a journeyman guitarist for over 40 years, even traveling with the president and entertaining dignitaries. He also owned and operated a commercial recording studio for 14 years in central Illinois.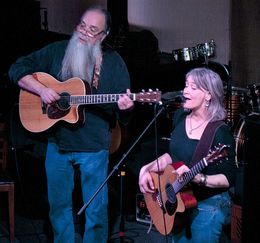 Together Lowder and Manning's interactions on stage are fun and entertaining. And musically they are a force to be reckoned with. You will be impressed by their musical prowess and they will leave you wanting more. If the goal of an artist is to connect, inspire and entertain, then these two are truly artists extraordinaire!
This acoustic duo resides in the sleepy little town of Petersburg IL., in the shadow of all that is. They will perform for money-basically anywhere.
Previous events
Jaigh joins JOSIE LOWDER and the band fronting ANA!
$20.00
POETRY OUT LOUD - Illinois State Contest: Monday, March 2. 10:00am. LRS Theatre, Hoogland Center for the Arts. I will play background instrumentals for the event.
Get email notices for shows and new releases!
Buy Lowder & Manning's "Next Time Around" CD here!
Download MP3s at CD Baby or I-TUNES